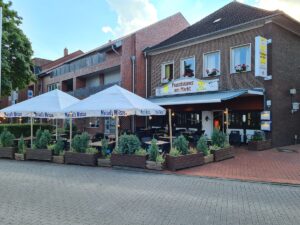 Our traditional hotel is located in the heart of Löningen and offers not only cyclists a place of relaxation.
Whether you are traveling on business, want to enjoy a relaxing weekend or are planning a longer stay with us – the "Franziskaner" will welcome you warmly.
The hotel restaurant Franziskaner is also the perfect place for culinary delights. Our regionally oriented cuisine spoils you with freshness and variety.
We look forward to your visit!

David Grothe & Team